My resolution this year was to do less online spending. Not necessarily less online shopping, but less
spending
. To trick myself into this, I'll only let myself buy things in the sale sections of my go-to sites (
ModCloth
and
Urban Outfitters
in particular). Lately I've been only interested in furniture/accessories to help me better organize my 'new apartment' (not so new anymore, I've been here four months already…) so the apartment section of UO in particular has been catching my interest.
Today I snagged
this nice record rack
for $24, originally $69: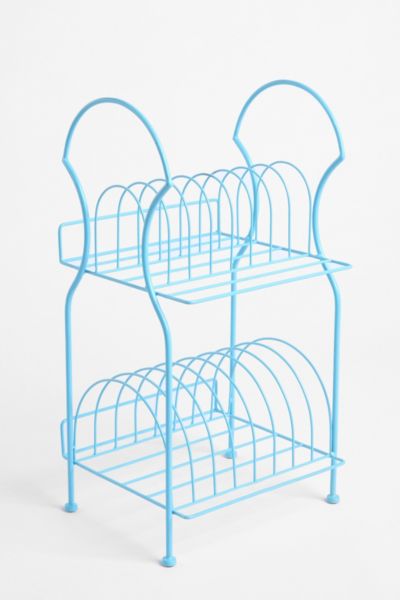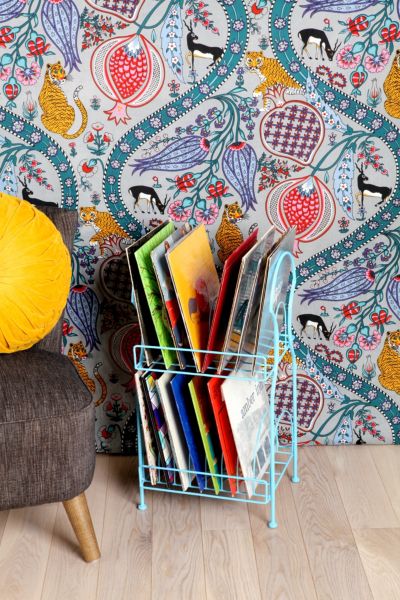 The record player rack I bought when I moved in just isn't quite big enough for all of my records, particularly the duplicate color vinyl copies I have of a few things. I'm not a big record collector but when Alkaline Trio or Hot Water Music rereleases something on multiple colors, well, I have to have them all. Some day they will be in frames up on the wall, but for now they will be on an adorable rack. The top will be a place for all of my 7"s to live; as of right now they are just in piles on the floor. Progress!
I've also been meaning to get some kind of mail sorter/organizer and snagged the last one of
these
for $34 (was $79):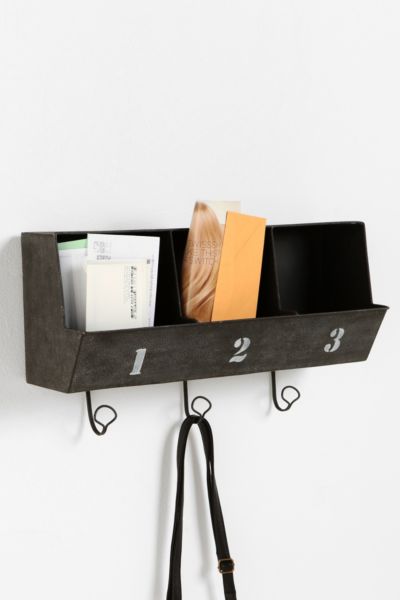 It will be perfect by my front door, and might inspire me to actually check my mail more than once a week …
I hope I'm not the only person out there that feels like life is a constant battle to get better organized!