Social distance hangout with my friend Brittany on Animal Crossing: New Horizons

Hey everyone. Wow, it's been a while.
I'm sure you're tired of being asked this, but how are you doing? Holding up okay? Drinking enough water, getting enough sleep, wearing your mask out of the house?
I just thought I'd take a second to give an update seeing as it's been a long, long time since I've posted anything new.
I've been working remotely (from home) since mid-March. After about a week we took our then 13 month old out of daycare, and when we did that my schedule became daytime stay-at-home mom, nighttime systems engineer. Hard to believe she's seventeen months old now, that it's been fourth months of this crazy schedule. But here we are. (My husband is an essential worker that can't work from home, for whatever that's worth as you're reading this.)
Here's how our day breaks down:
6:30-7:30 am: wake up, wash up
8:30 am: go for a walk to get out of the house
9:30 am: breakfast
play/read
11:30 am: lunch
12 pm -1:30/2 pm: naptime
play/read
3:30 pm: snack time
4-7 pm: play read, time varies depending on when my husband gets home
6-ish pm: dinner
7:30 pm: bath
8 pm: bed time
Once she's in bed I head to my (still in shambles) home office to start working. (Side note: getting stuff delivered from IKEA online ordering has been an absolute nightmare. Half of the stuff I need to finish my home office was ordered in May and has had to be rescheduled twice. A story for another day.)
Let me tell ya, the days are long and exhausting. The obvious upside is I'm getting lots of great time with my growing taby (toddler/baby) and saving quite a bit of money not sending her to daycare. The downside is lack of sleep, lack of timely report with my co-workers, working during daylight, feeling like a normal person, spending time with my husband… my daughter is also missing out on growing and playing with other kids her age. I try to keep her day as structured and on-schedule as I can but I'm not a professional early childhood educator so I know she's missing out on a lot. I work hard and try my best, but it's tough.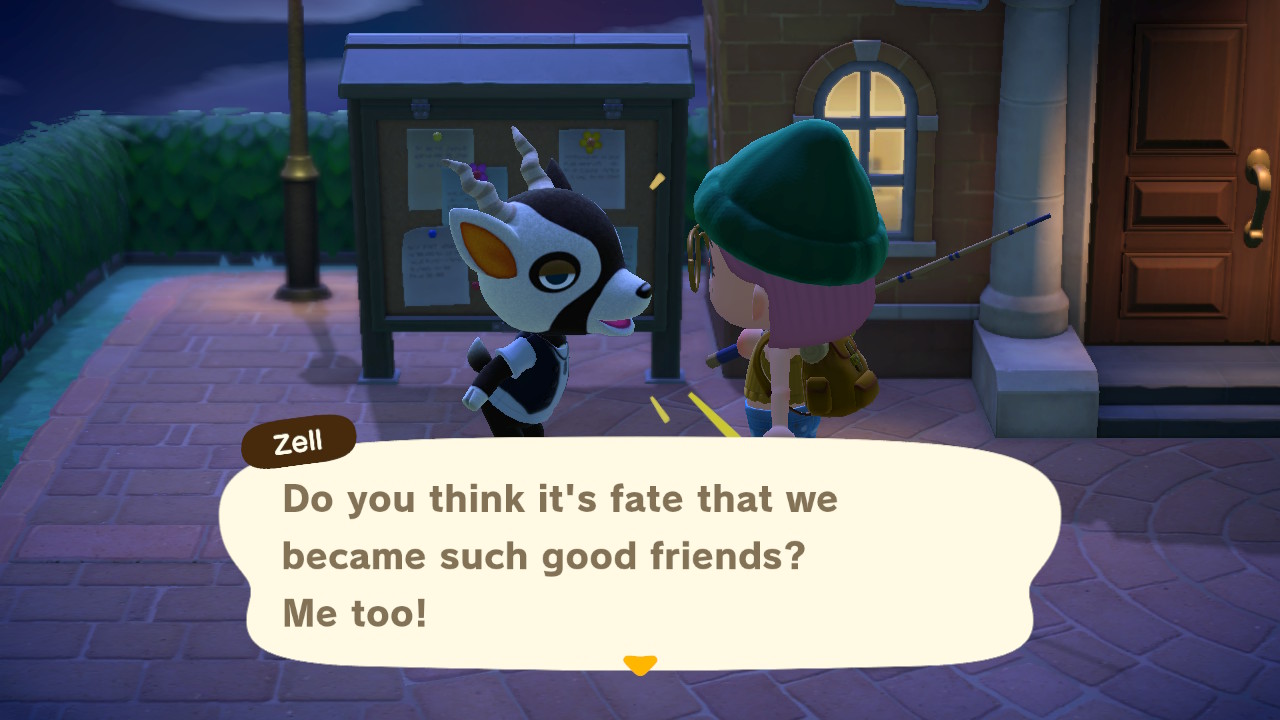 My new bff, Zell

I have to admit I don't feel nearly as productive as I did back when I was working in the office 3-4 days a week and had the kiddo in daycare during the week. But in the interest of actually getting sleep every night I've had to adjust how I work and how I prioritize what I do. Rather than saying "I have to sit here for 8 hours and get stuff done" I pick 1-2 projects that are ongoing (or some KTLO work) and work until I finish what I need to do that day. I'm very vocal and open with my manager about how much time I spend doing what's needed of me, and make sure to check with him that he feels I'm doing what I need to do. After all, my job pays me to do work. I need to make sure my job feels like I'm pulling my weight.
Living and working in a pandemic has been disorienting for many reasons. The obvious one is how absolutely crazy it is to see people out going to parties, swimming in pools, drinking at bars, not wearing masks in public, and generally being stupid while I'm home living in an endless cycle of daytime daycare/nighttime engineering. Every day. For months. And because of those idiots the cycle won't end for me/anyone any time soon.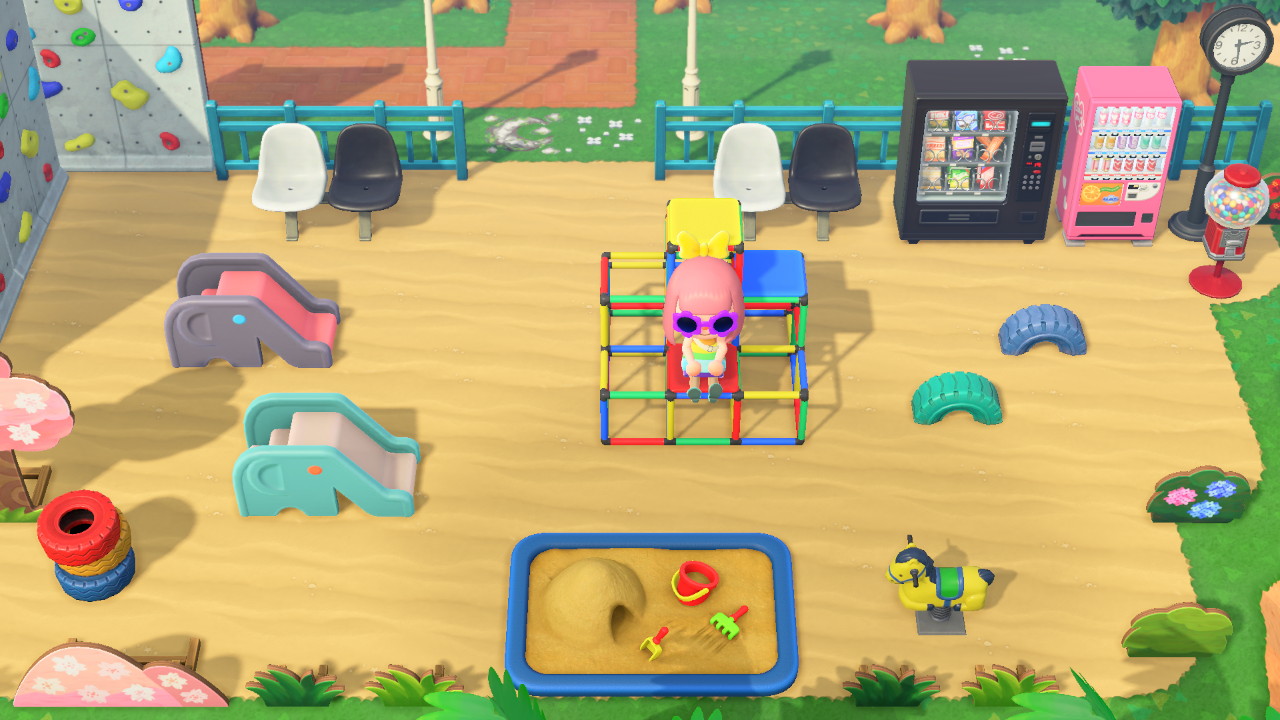 The outdoor recreation area I made for my kiddo. I can't wait to take her to a real one again someday.

The health and well-being of my child and family is much more important to me than my sleep schedule. I can't possibly risk her contracting a deadly virus no matter if the risk for children is less than adults. After all, my husband (the essential worker) is immunocompromised. I have to keep the attack vectors as limited as possible seeing as he is putting himself at risk every day to help keep the community healthy at his pharmacy. You better believe they all wear masks (and gloves) every day, even while people storm the doors saying mask wearing is an attack on their freedom.
Texas is in a bad place, and seeing people pretend like things are somehow fine is some Twilight Zone level nonsense.
All-in-all, though, we're making it work. I'm happy the kiddo is home and healthy (honestly this is the healthiest we've been since she started daycare… those places are just
Petrie dishes of germs eager to go home and take out whole families
even when it's
not
a pandemic outside). I'm happy my husband has stayed healthy (though stress and anxiety levels are through the roof some days). I'm happy my employer has been so flexible with me and my situation. I'm happy Target and H-E-B have really solid curbside pickup flows so I don't have to go into stores with a small kiddo that can't wear a mask.
I'm just really tired, y'all
. Really, really tired.
But at least I have Animal Crossing.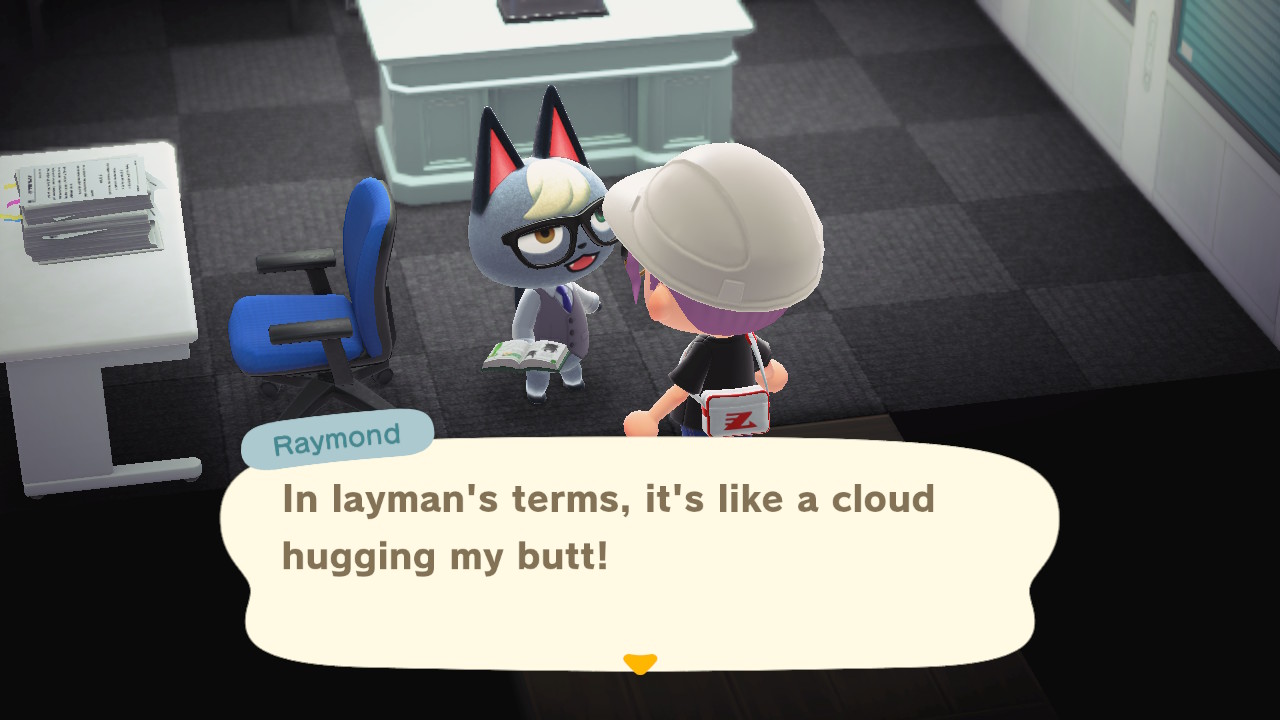 Raymond really is worth the hype.